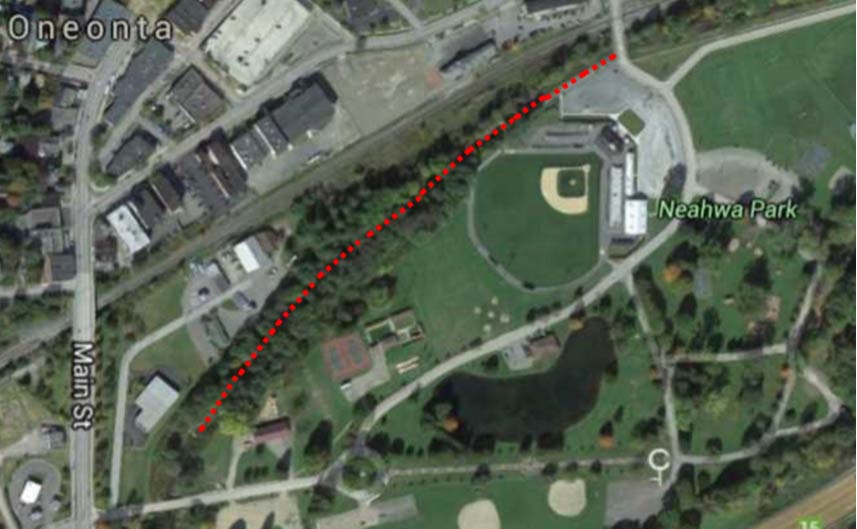 The Mill Race is a small stream that branches off the Susquehanna River, arcs through the center of the City of Oneonta, and rejoins the Susquehanna. The Mill Race Trail follows the stream at the northern edge of Neawha Park, running between the two park entrances.
Though short, it offers a peaceful respite where one can walk or sit on a bench to relax and enjoy nature.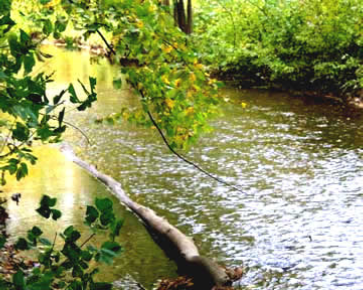 History of the Mill Race: Where we now see a peaceful stream, Oneonta's founders saw a valuable source of energy. Oneonta's mills harnessed the Susquehanna's power with so much success that the river shifted south into multiple channels, leaving a flat stretch of land that became the site of Neahwa Park. James and John McDonald built the first sawmill here in 1806, diverting the Susquehanna River to create the Mill Race.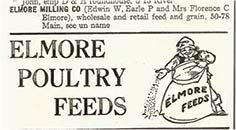 They also gave Oneonta its first name, "McDonald's Mills," and sold timber as far south as the Chesapeake Bay. The Mill Race also powered the Elmore Feed Mill, which was located at the site which is now Endwell Rug.