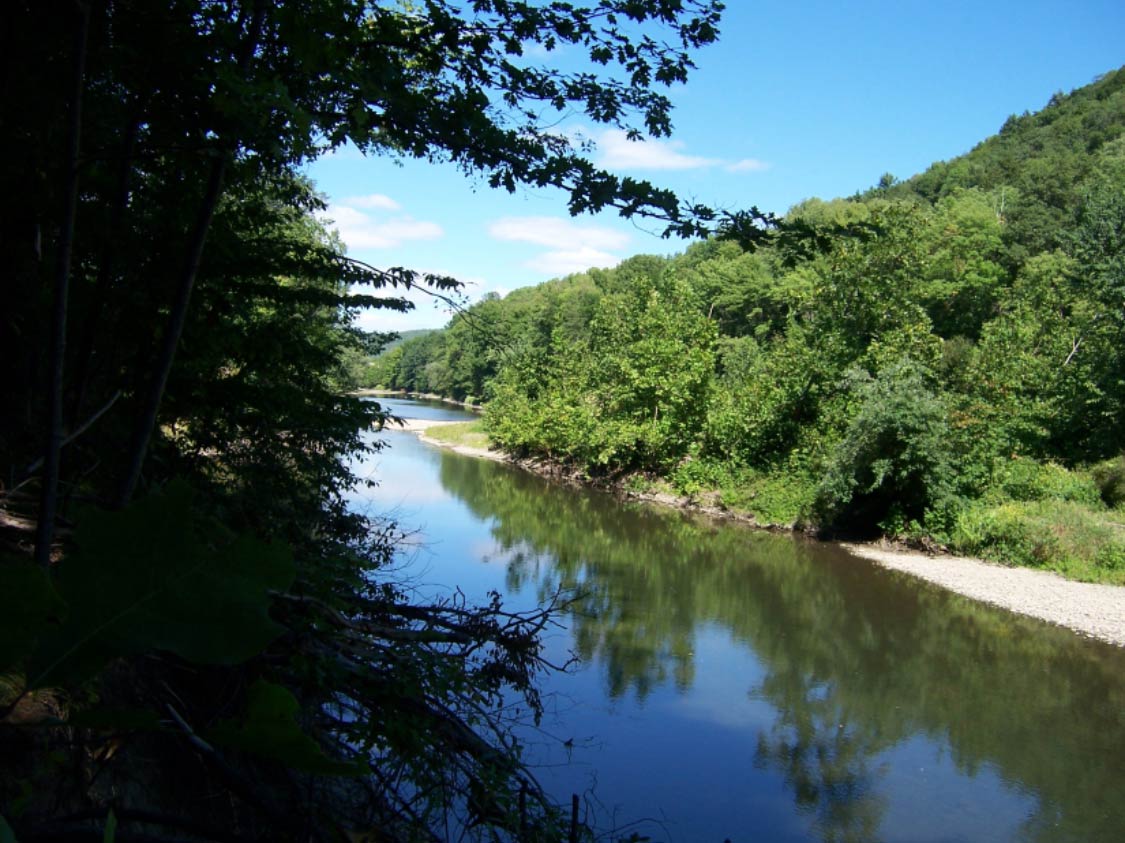 The Oneonta Susquehanna Greenway (the OSG) is a partially-finished bicycle and pedestrian trail. Three of four sections are complete and open to the public. The finished trail will follow the Susquehanna River for approximately six miles in the city and town of Oneonta, New York. It will run from the Silas Lane Loop in the West End of Oneonta to Neawha Park and around New Island in the city of Oneonta. A future possibility would be to continue out to Fortin Park in the East End of Oneonta.
The Greenway trails have become a popular recreational destination. During the winter months, cross country skiers and snowshoers enjoy the stillness of the winter river. In warmer weather, people walk, jog, bicycle and rollerblade along the river. Local educators take groups to the trails to learn about the diverse flora and fauna living in the varied habitat, as well as the history of Native Americans who depended on the river for so many aspects of their lives.
Trail markers along the Silas Lane section enable self-guided tours. Larger, more comprehensive signs are planned for every section of the OSG.